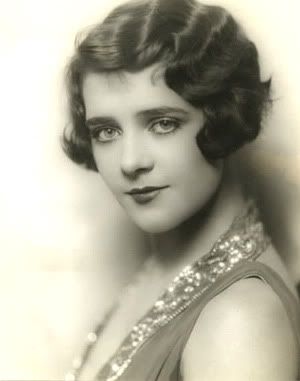 Born Ethel Hilda Keeler in Nova Scotia, the former Mrs. Al Jolson is best known today for appearing in several Busby Berkeley musicals, beginning with 1933's
42nd Street
, which made her an overnight success. Like many starlets, Ruby Keeler got her start under the aegis of Florenz Ziegfeld before migrating to Hollywood.
I'll be honest with you--it took me a little bit to warm up to Ruby Keeler. She didn't seem like much of an actress at first, but she's so face-meltingly cute that I couldn't help but like her more and more each time I saw hew in a picture (it's easy to see why Al Jolson was so smitten with her). Her aura of charming naivete makes her a perfect fit for the role of the ingenue.
The above photo comes from
Shadow Waltz
, a nifty little tribute site dedicated to Ruby.