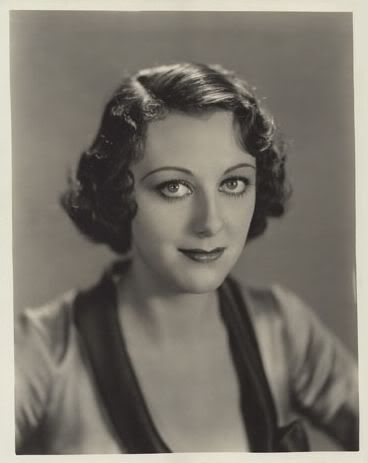 Although she began her Hollywood career as a dance instructor and extra at MGM, Ann Dvorak -- born Anna McKim in New York City -- is perhaps best remembered today for her roles at Warner Bros. between 1932 and 1935, including such pre-code pictures as
Scarface
(1932) and
Three on a Match
(1932). Despite a series of successful films, squabbles with the studio execs and an almost year-long hiatus dampened Ann's career prospects, and the quality and number of her roles tapered off.
In every role I've seen her play, Ann demonstrates a great talent for making her characters believable -- from the cocaine addled mother in
Three on a Match
to the restless younger sister in
Heat Lightning
(1934) to the titular role in
Housewife
(1934), Ann's character is always sympathetic and and always feels genuine (she makes a particularly great onscreen drunk, as well!). She's a greatly under-appreciated member of the Warner Bros. roster.
A
nifty tribute site
to Ann exists, and is worth a visit for old movie aficionados.